VR has lost its gimmick status. Brands and companies realize the power of the medium and its benefits. The immersion and the engagement of the user make it unique. VR can create experiences that transcend anything in any other form of today's medium. The release of new devices makes VR as a medium far more accessible than it has ever been. Today's market is driven by perception and how a customer experiences a brand or product, is becoming synonymous with how they perceive it.
VR Domains
Training & education
Product demonstrations
Gamification
Gaming
AR and VR will make you work smarter in ways we never thought possible a few decades ago. Whatever company, whichever industry, it's going to be a big player soon, if it is not already. Our business developers will tell you how you can benefit from it, they will define and outline the purpose and objectives of the application, analyze critical parameters about user experience and the interface and developing a long-term strategy and plan.
AR Domains
Healthcare
Education
Retail
Gaming
Construction
Media and Entertainment
Automotive
Others (Manufacturing and Energy)
AR as a feature
As a navigation tool
Digitally place an item or object on a real location.
As a guide and tutorial by overlaying instructions on the real world
Displaying notes, photos, and videos related to the real world and providing information.
AR is not only limited to visual augmentation but has also an auditory experience that can be addressed.
Support
All apps run on iOS and Android devices. Depending on the app or its function, the range of devices can be determined.
Buck The Game
Buck The Game is a unique game that was developed parallel to the TV-series Buck, a production of the national local broadcaster etnet and Zodiak.
You are situated on planet Malmek and you're a member of the Orion-Academy. You must help your friends Jim and C2PE to discover the secrets of the planet. You will choose your 3D-avatar, discover different worlds in augmented reality, solve challenging puzzles and try to defeat General Lankey and his team of Karpians! If you succeed, you will become the new leader of the Orion-Academy.
Play Buck The Game in augmented reality, by using the tracker. This way you will re-discover the worlds and see things from a new angle!
Modeling & Merchandising
Starting from a concept to a final 3D model, our inhouse artists have a huge experience in various projects.
Cyborn has developed over 25 apps for various projects in the last couple of years, from loyalty programs for big retailers like Carrefour, Lidl and E.Leclerc to VR applications in the medical sector, please contact us for our latest showreel.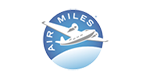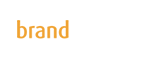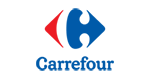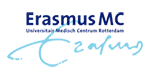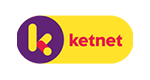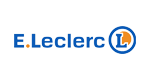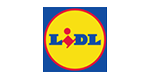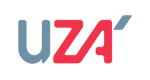 As the biggest animation studio in Belgium, Cyborn does not only covers animation but everything between your first idea and the final product. Don't hesitate to contact us for an app, a game, a commercial or a film. Together we will find the best solution for your specific needs.
Discovery
Cyborn will sit together with your team to get as much input possible as needed.
The Idea
We present the idea or different ideas depending on the project.
Prototyping
We will start from a prototype and finetune it to a final result, depending on the project different milestones will be put in place.
Execution
Execution or delivery after testing and validation.
Get in touch
Nico Deleu
Business Developer